Prices
Each attraction in the Galaxy Family Fun Park has certain admission conditions indicated on informative stands at each attraction.
If a child may not use the attraction by himself/herself due to his/her age or height, the child shall be accompanied by a responsible person over the age of 18. Children supervision at the attractions such as SOFT PLAY Children's Maze, U-KIDS Playground, Play&Jump Playground, Trampoline Unit (children's area), BIG SLIDER, DRIFT RACE, BOUNCE SPIN 6, CHILDREN'S KART RACING, Vulcano 360, Adult Tea Cups, Compact Spinning Coaster, Horror House and Space Hub Adventure Park shall be free of charge; children supervision at any other attractions shall be paid according to the current RATES.
AVAILABLE BALANCE AT THE CARD SHALL NOT BE REFUNDED BUT MAY BE USED IN THE NEXT VISIT!
* Prices indicated inclusive of VAT, as per Galaxy Park LLC's Order No. 164 dd. 10.12.2019
The cost of the card is UAH 10 including VAT.
**  The card is valid only in the Galaxy Family Fun Park in the mall Lavina Mall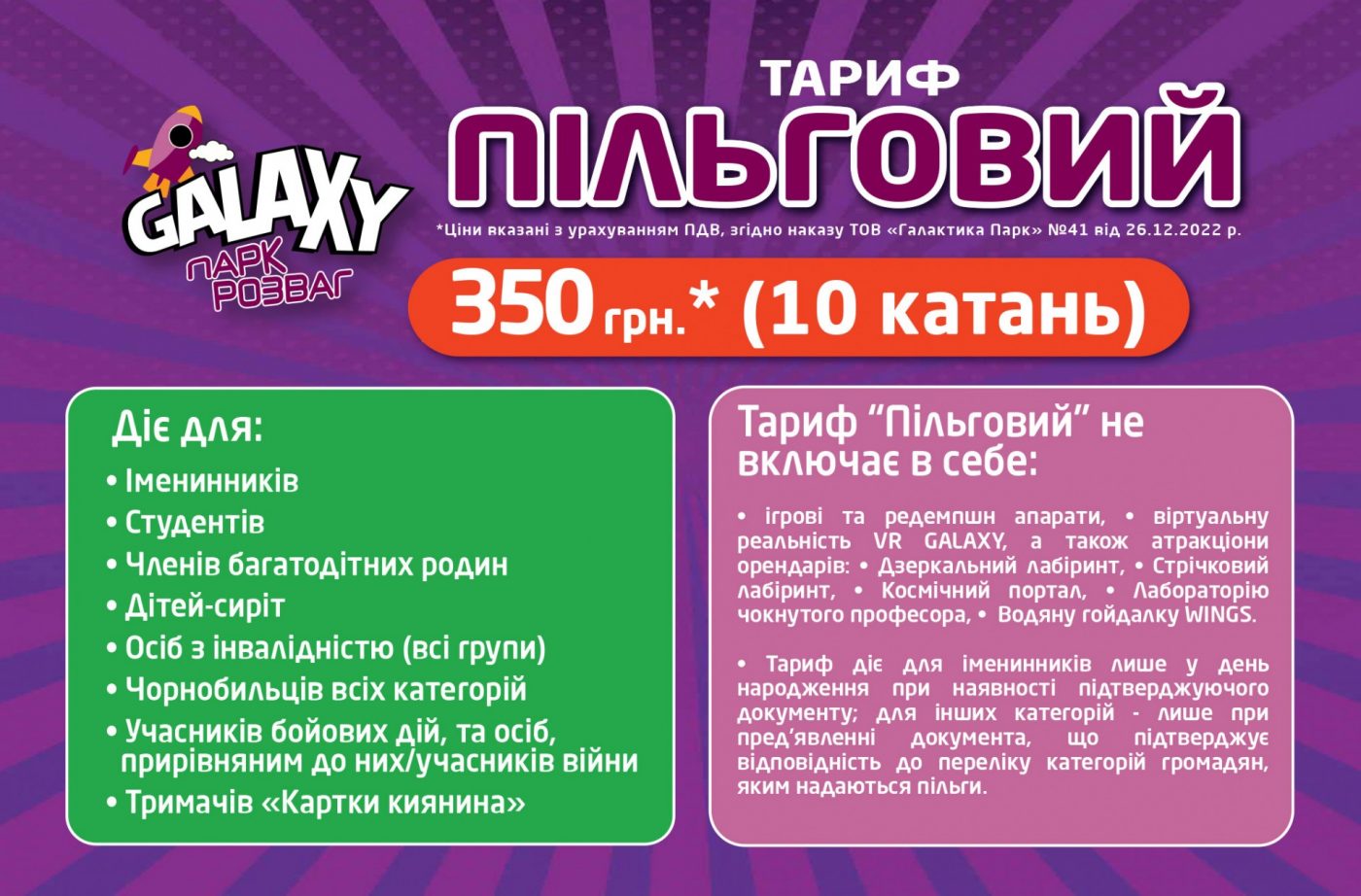 Nanny for hour!
Going shopping? Order a nanny for an hour for your child
Work days: UAH 200 /hour
Days off: UAH 400 /hour
Order a nanny: (073) 290-57-57